COLLINS 30S-1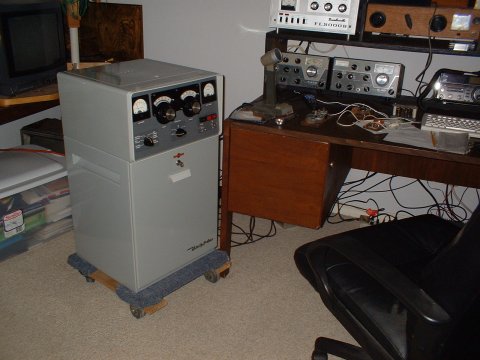 This unit is all original and in pristine condition. Not a scratch on the original finish anywhere. Electrically, mechanically, and cosmetically, it rates a 10 on a scale of 1 to 10.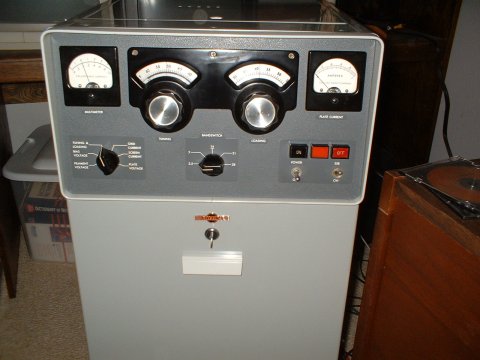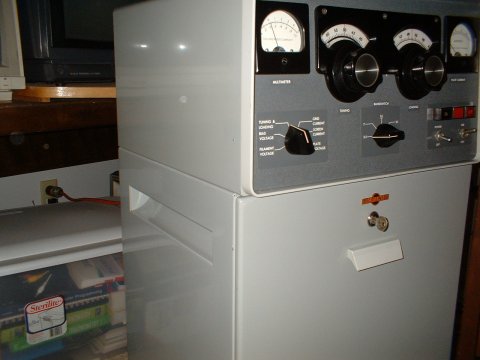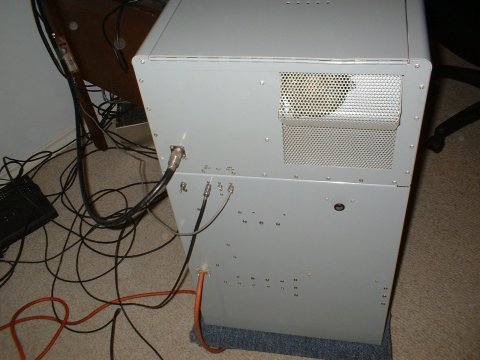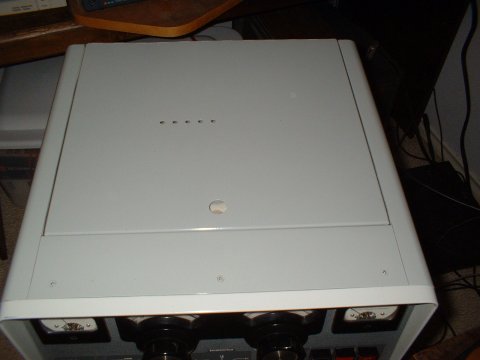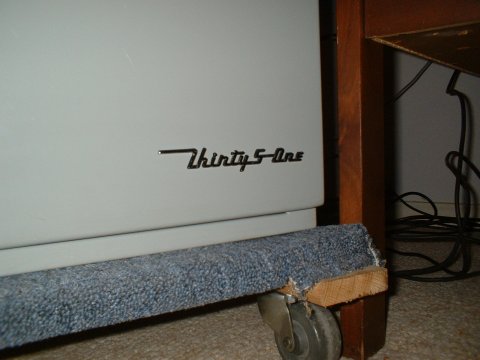 The unit sits on a specially constructed hardwood, four wheel, dolly allowing its 160 pound mass to be easily moved around the room. The dolly is included in this sale.
It is currently set up for 120vac operation. It is recommended that be changed to 230vac operation. A power cord, with plug, for 230vac operation is included.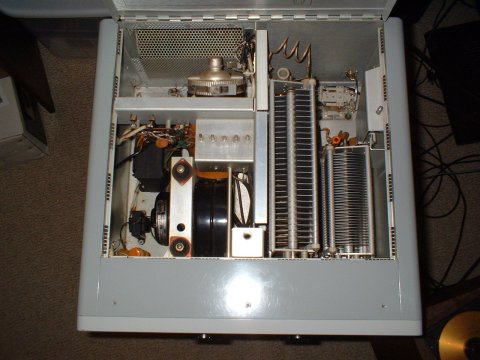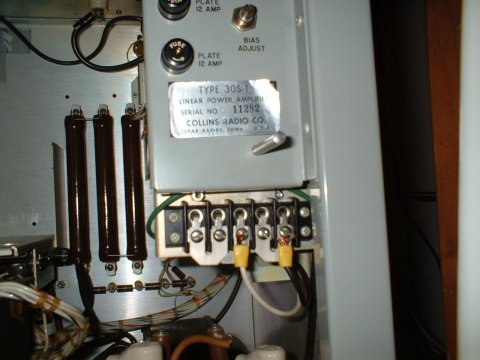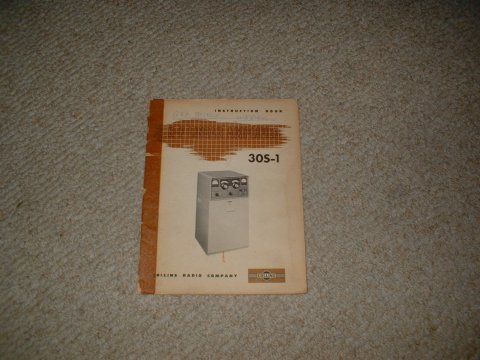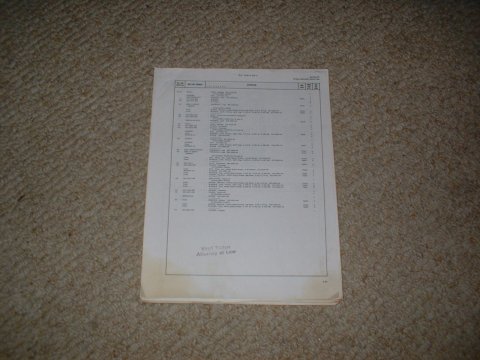 Comes complete with original manual and the military version of the manual.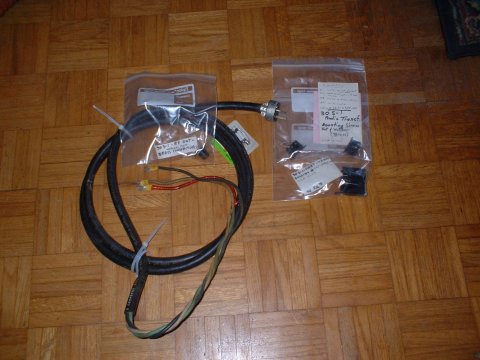 Accessories include a special 20.5 foot RF input cable, fuses, ALC matching transformer spares and 230vac, 10 foot line cord.

The output coax connector has been replaced with a standard SO-259 but the original connector is included. It uses solid state 3B28 rectifiers in the power supply. Otherwise everything is factory original except for the 4CX-1000. The 4CX-1000 is esentially new with only 100 hours of use.

As nice as this equipment is, it belongs in a Collins station. This amp is the only Collins equipment at this location.

Price is $2000 cash with buyer responsible for pickup in Richardson, Texas. Serious buyers may also, see, operate, and test this amp at its Richardson location prior to purchase. SOLD.

I am keeping this page on the 30S1 to remind me of what a really clean and decent amp looks like.
MORE BLOGS ABOUT HAM RADIO.